Our Story
Chocolate lovers from far and wide flock to the Chocolate Factory in Golconda, Illinois, the premier destination for all things sweet and delectable. The Chocolate Factory offers a vast assortment of gourmet handmade treats from creamy, rich milk chocolate, to decadent fudge, and even sugar-free sweets.
The Chocolate Factory was established in 1977 by owner Linda Meherg, and two friends. Across from the Dixon Springs State Park located near the Shawnee National Forest in Southern Illinois, the business specializes in making gourmet chocolates. As the Chocolate Factory has grown, items like Fudge and Ice Cream have been added.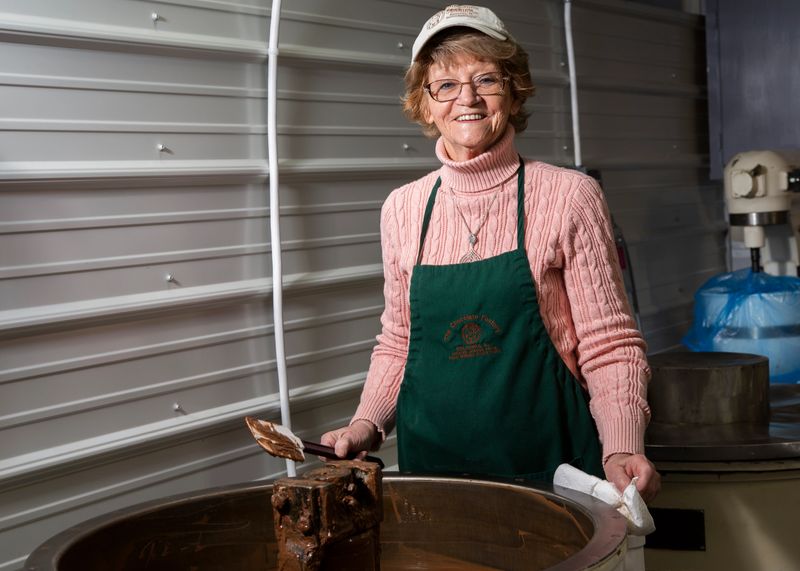 The Chocolate Factory prides itself on handmade novelty and gourmet chocolates - our delectable chocolate confections are sure to please your sweet tooth!